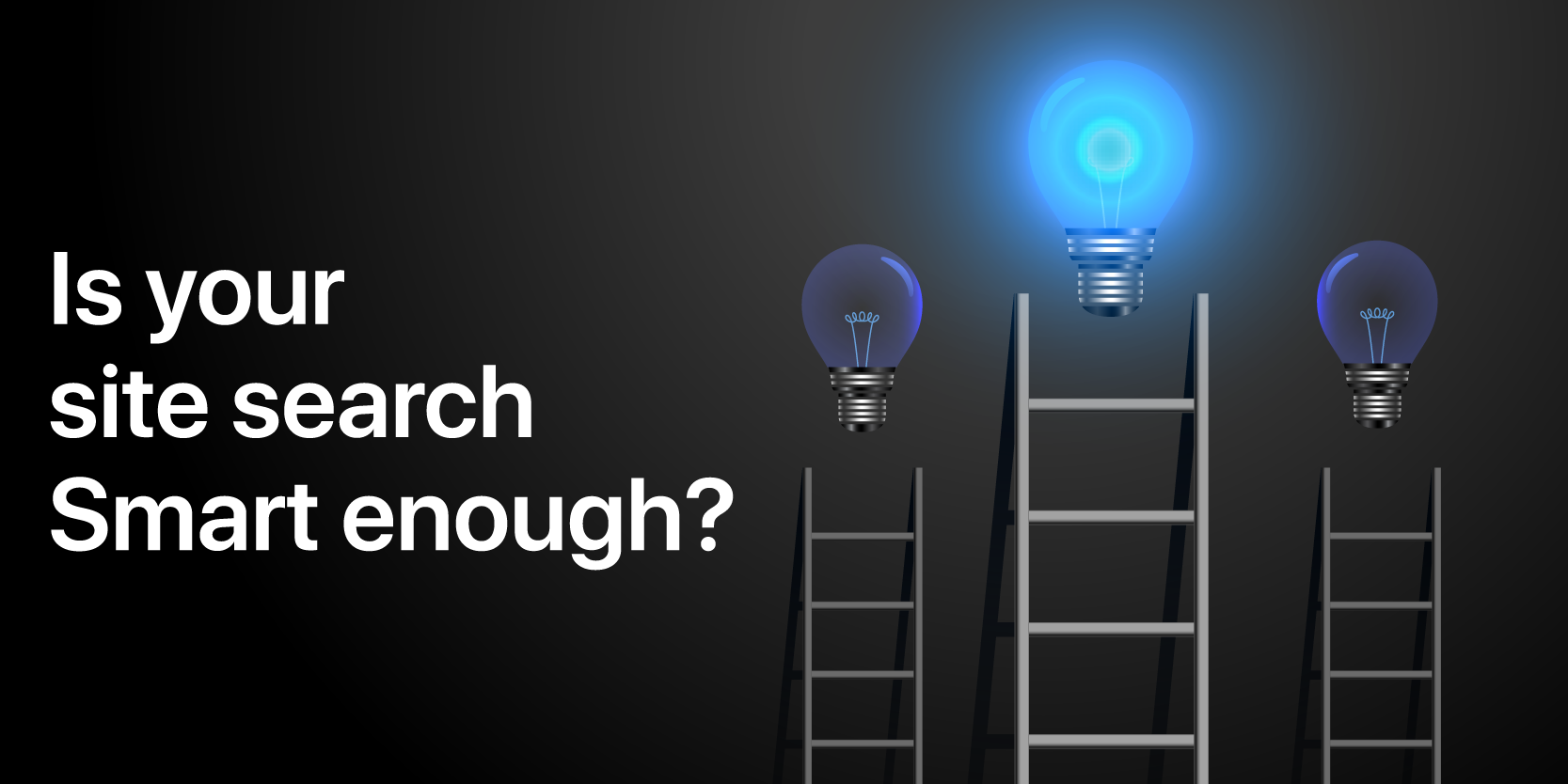 SiteSearch functionality allows users to accurately search the content of a given website at a faster rate and is one of the most efficient tools that can positively impact your website experience. 
Not all site search tools can achieve this excellence.
So what is it that makes a site search technology smart enough?
Here are the key factors, 
Delivering intent-based search results: The tool must be smart enough to deliver results by grasping the intention behind the search queries rather than just the keyword-based search results.
Real-time Analytics: We all understand the power of analytics for any website or business as a whole. The tool must be able to provide real-time AI-powered analytics that helps to understand the customer.
Multilingual: The capability to deliver results in multiple languages can bridge the barrier and ensure smooth flow.
On-the-spot search: Not letting users navigate away from the site and providing on-spot results will help in reducing the bounce rate drastically.
External search: Certain situations require external data in such cases the tool must be versed in navigating and getting the contextual information.
With the assistance of SpotSearch, the world's first AI-powered search engine, you can provide an exceptional website search experience, understand customer behavior in detail, and deliver relevant results instantly in various languages. With its revolutionary select and search feature, the customer journey can be simplified further. Try it now and deliver a seamless site experience.